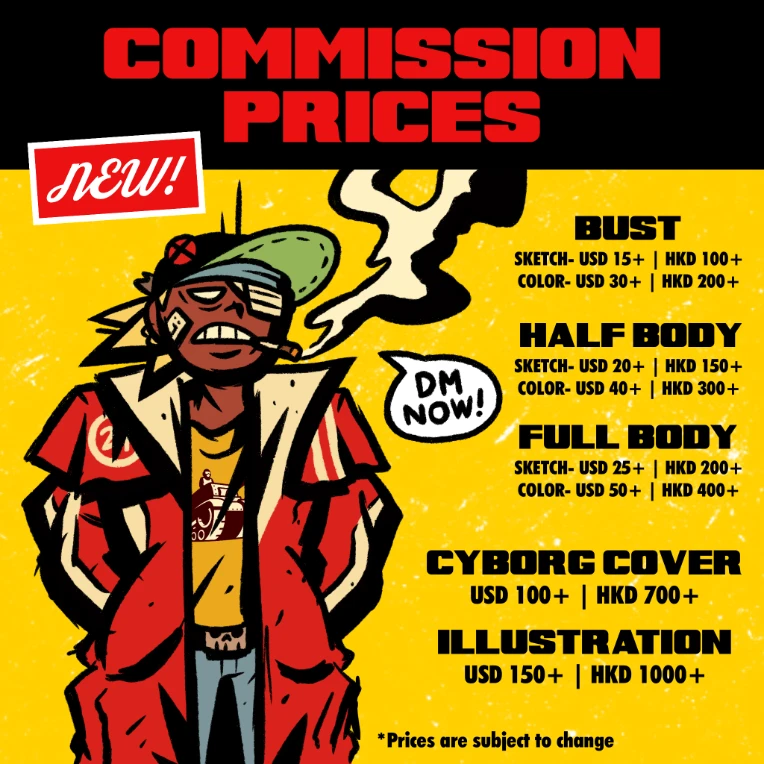 *I'LL ONLY HAVE A LIMITED AMOUNT OF SLOTS, SINCE I'M STILL GOING TO SCHOOL*
After about half a year of people inquiring me about commissions, I've decided to officially start it up! Although I am new to taking commissions from people overseas, I have done commissions locally (I'm based in Hong Kong), so you can count on me to deliver on quality!
WILL DO:
-Character art
-Illustrations w/ background
-NSFW (within reason)
WILL NOT DO:
-Gore
-Animals
-Furry art (nothing against furries, it's just not in my expertise or interest)
The prices listed in the photo are just for reference, so it'll change depending on your commission. If all this entices you, then hit me up and let's strike a deal!
(Remarks: Payment will only be settled through Paypal, and would be preferable to pay in HKD)